Origins
The old Fulwood School on School Green Lane was built in or shortly before 1720.
A plaque outside the original schoolroom lists the main benefactors and a date 1730. The 1730 date is likely to commemorate the date of the plaque rather than the date of the school. A similarly styled inscription at the nearby Chapel in Fulwood has the date 1729 even though that building was constructed in 1728!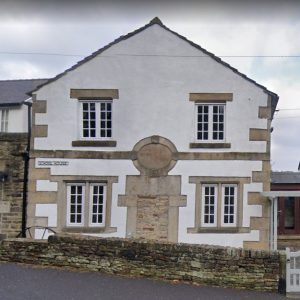 The benefactors are listed as John Fox £150, William Ronksley £30, Mary Ronksley £20. A clerk in holy orders, Robert Jurie, gave £10. Not listed is a Benjamin Ashton of Hathersage who gave £5. Obviously not enough for your name to be immortalized. Either that or the mason ran out of room!
John Fox, who lived at Fulwood Hall, just up the road gave £50 in his lifetime and gave a further £100 in his will dated 9th November 1720. The relevant section reads
'I will and devise that my Executors within the span of 12 months or so soon after my death as conveniently may be to layout the sum of £100 in the purchase of lands tenements and hereditaments of Inheritance to be settled and secured to the use of and for and towards the perpetual maintenance of a schoolmaster to teach and instruct children to read and write in the now erected school in or near Fulwood aforesaid'
William Ronksley died in January 1723/4. It does not seem that he knew of the school, but as he was living in Gunthwaite[1] at the time of his death, that may not be surprising. His gift contained in his will was for the education of 4 local children 'of the poorer sort' in Fulwood, at or near to Birks Green. His Trustees decided that the recently erected school was close enough so the school Trustees received his £30.
The single storied school was built on land that was Common or Waste land which belonged to the Lord of the Manor, the Duke of Norfolk. To acknowledge his ownership the Trustees paid rent of one shilling a year.