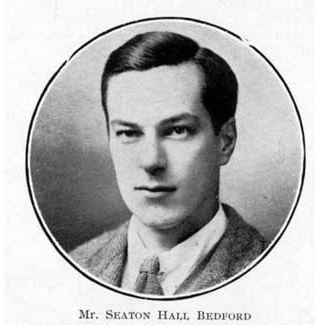 Seaton Hall Bedford was born in the spring of 1889 to Henry Hall Bedford, a steel tool manufacturer, and Lucy Bedford. He was the third of four children.
By 1901, the family had moved from Park Lane to Sharrow View and in 1911, Seaton was an articled clerk in a firm of solicitors.
Seaton enlisted as a private in the Honourable Artillery Company and was promoted to Sergeant before gaining a commission with the Royal Berkshire Regiment. He was killed in action on 1st July 1916 aged 27 years.
There is a memorial to him in Fulwood graveyard
In loving memory of 2nd Lieutenant Seaton Hall Bedford
2nd Royal Berkshire Regiment
late of the Honourable Artillery Company.
killed in action in France on July 1st 1916, aged 27.
This memorial is on the grave that contains the remains of his siblings John and Ruth (but interestingly not his parents:)
He is also listed on the Thiepval Memorial.